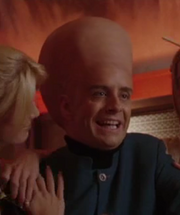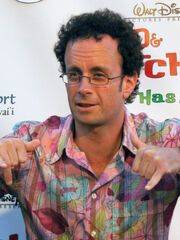 Kevin Hamilton McDonald is an Candian actress who played Mr. Medulla in Sky High.
He was born on May 16, 1961 in Montreal, Canada, and he spent most of his youth in Canada. He studied drama at a community college, but truly excelled at comedy. In 1984, he helped found The Kids in the Hall, a Canadian sketch comedy troupe. He appeared in numerous television series and movies, providing the voice of Pleakley in Disney's Lilo & Stitch.
Since his appearance in Sky High, he has appeared in many movie and television productions, most recently as Dr. Frog in the television series, Fish Hook.
External Links
IMDB = https://www.imdb.com/name/nm0567852/?ref_=nv_sr_1
Wikipedia = https://en.wikipedia.org/wiki/Kevin_McDonald